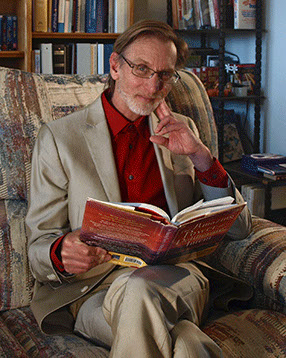 Charles Guzy — Inspirational Speaker
Life Coach —
I can help with:
Losing Weight, Getting Healthier
Financial Abundance
Relationships
General Happiness
Inspiration comes from within. It feels good, for it is a positive flow of Energy in complete harmony with the true "you"; which Energy comes from Source (God), and creates the "you" that you want to be.
Motivation, on the other hand, comes from without, and strives to get you to do something you really don't want to do.
Allowing inspiration into your life is an act of being true to your self. This is as real as it gets.
Mission Statement:
Giving People Back to Themselves.
When you give people back to themselves, you re-connect them to who they really are: a Divine, powerful Being, quite capable of doing, having, and being absolutely anything. The only thing that can possibly stand in the way of that is one's own doubt and disbelief.
click for more information
about Charles Guzy
A Simple Guide to Happiness and Harmony
A concise rendition of simple steps to achieve happiness and harmony in your life. Utilizes 3 x 5 card to help change your mind. Approximately 20 pages.
$10.00 plus shipping
Charles is an Inspirational Speaker, Poet, Teacher, Licensed Minister (performs same sex marriage), and Life Coach.
He is available to speak for large groups, small gatherings, luncheons, seminars, club meetings, workshops, etc.
Call 505.860.1093 or email chuck@charlesguzy.com for availability and pricing.
Click for a list of speaking topics